It is a high time for home buyers who are interested to buy a luxury home in Delhi/NCR region. The decision of demonetization has resulted in fall on cash transaction in realty segment. Gharchahiye.com reveals the complete scenario. If believed to the facts luxury and high-priced property rapidly undergo a correction in the short-term due to demonetization. It is also expected that the resale market of luxury homes will now provide more options to home buyers. Let's discuss about some of the factors which will be the reason for that it is the right time to buy a luxury homes in Delhi/NCR.
Amazing Price List
According to real estate experts prices of luxury homes is going to fall by 15-20 percent due to demonetization which is announced by central government. This will result in dropping of prices which will force builders to provide as better schemes and offers to buyers so that they buy the properties. So it is very clear that the buyers will get the best options on these high priced properties like never before.
Increased transparency
Multiple clearances for obtaining approvals, late possessions and cash flow of black money have contributed to painting a negative image of the Indian real estate sector. This has been making luxury homebuyers, particularly Non-Resident Indians (NRI) quite conscious. However, post the demonetization, many 'Grade A' developers had stopped the practice of taking cash in primary sales and a home buyer is protected from earlier problems.
This is good news for buyers who were anyway planning to buy a luxury home in Delhi NCR , especially those who wanted a ready-to-move-in unit like luxury flats in noida extension. "With many big-ticket builders completely operating via bank instruments, there is no under-the-table money to pay, which has made the market transparent, all of a sudden," Adhikari explains further.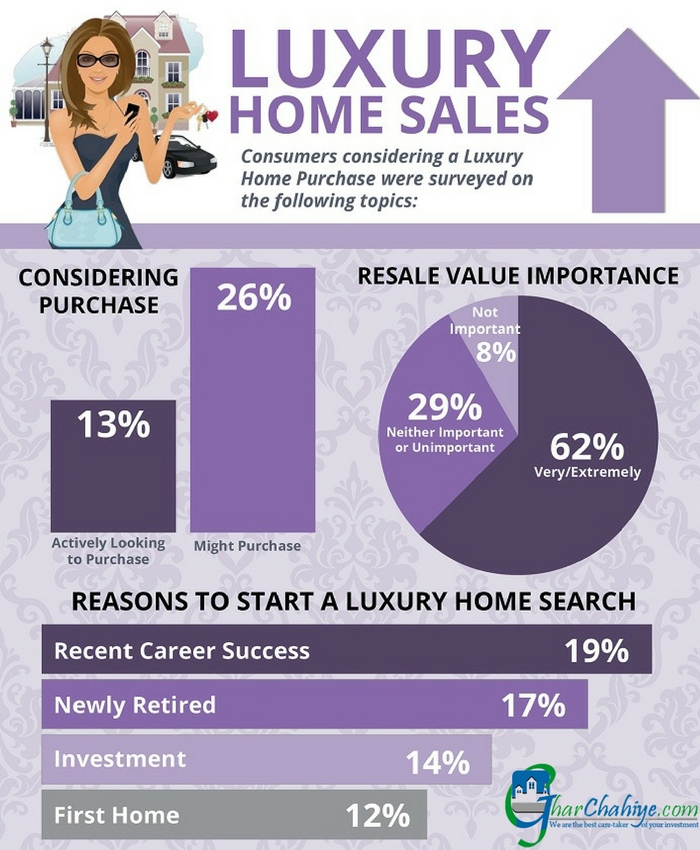 Why Should not wait luxury homebuyers ??
However, some experts feel luxury homebuyers from Noida Extension, Greater Noida and Ghaziabad were not waiting anyway. After demonetization, all prospective buyers are waiting for the price cut or correction. However, luxury flats in noida extension , luxury properties in Noida, Greater Noida, and Ghaziabad were already pocket-friendly. Since these markets have the circle and market rate almost at equal levels, hence the property cost will not come down anymore.